■HUMAN RESOURCE DEVELOPMENT
1.Training course for Hospice and Volunteers
<Contents>
The lecturer will be led by Ms.Masako Sekimoto, a director of the Japan Hospice Home Care Study Group, as well as medical personnel who actually have a hospice ward between Hanshin and those who are already active as hospice volunteers. On-the-job training is actually practiced as a hospice volunteer in the hospice ward between Hanshin area and home-visit nursing.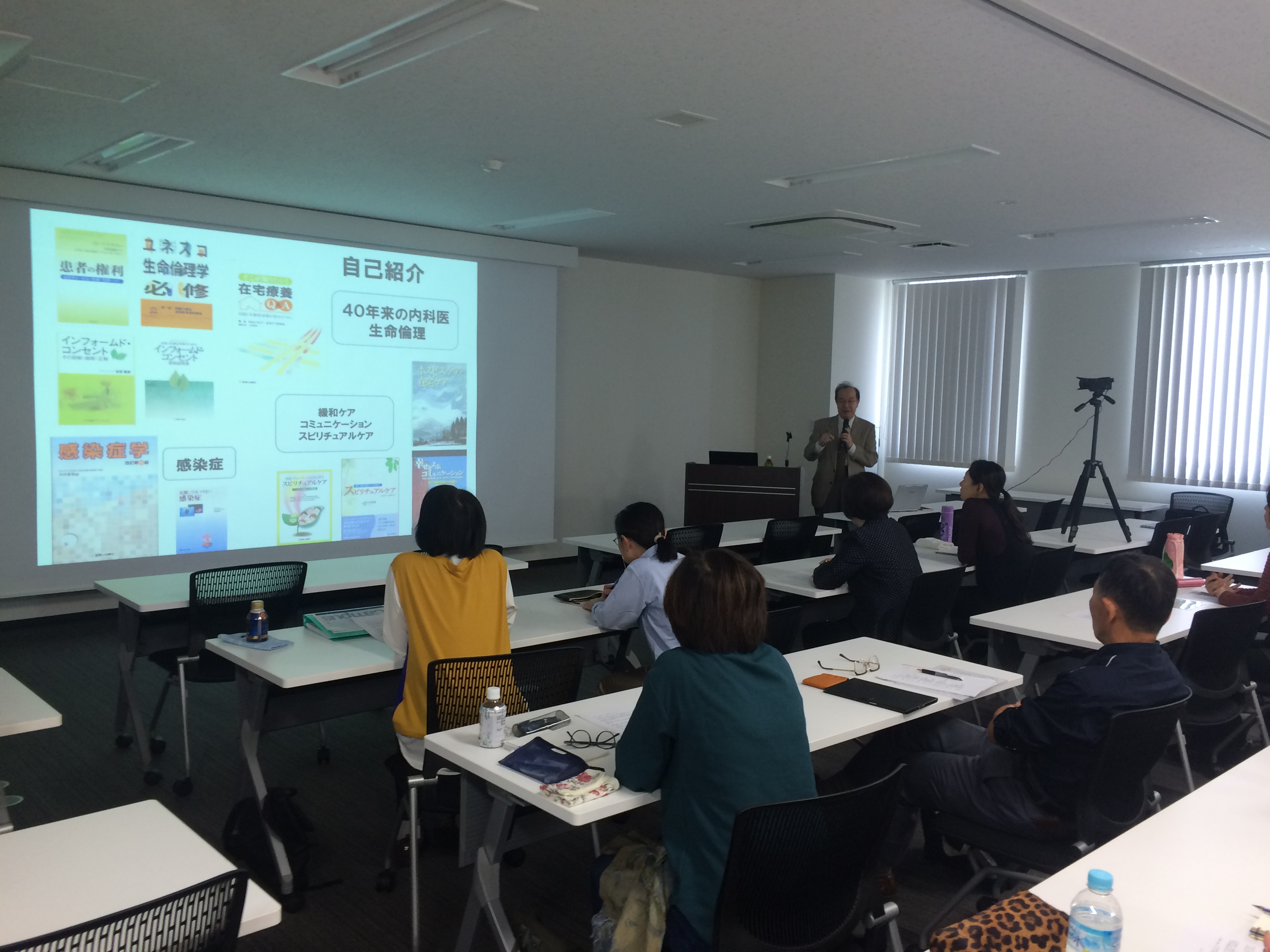 2.Hawaii Hospice Volunteer Training Program
<Purpose>
Practical exchanges with active hospice volunteers who are active in the Hawaii area, and hands-on education for Japanese hospice volunteers by experiencing the comprehensive community hospice volunteer activities in Hawaii, and improving the quality of hospice volunteers in Japan Contribute to.
<Contents>
Practical exchanges of opinions and exchanges with local hospice volunteers in Hawaii, visits to the facilities of the University of Hawaii, and while watching the actual medical practice, hospice volunteers in Hawaii's comprehensive social system It will be a training that combines classroom lectures and hands-on training to learn roles, attitudes, and ways of thinking.


■International Medical Support Business
1.Setting up medical support project in Laos.
<Contents>
Mr.Akira Hagiwara, a fellow of the Foundation, visited Setthathirath Central Hospital in the People's Republic of Laos and gave a video lecture on laparoscopic surgery and a video lecture on laparoscopic surgery in the field of gastrointestinal tract.


2.Setting up medical support project in Cambodia.

Cambodian pathologists will contribute to raising the standard of medical care in Cambodia by making better specimens.
<Contents>
Although Cambodia produces about 600 medical graduates annually, there are few facilities in the country where highly specialized training can be conducted, and in particular there are only 7 pathologists in the country. Since 2012, the Japanese Society of Obstetrics and Gynecology has invited Cambodian doctors to academic meetings, and in 2015, it started a cervical cancer project in collaboration with the Cambodian Society of Obstetrics and Gynecology. However, it is necessary to train not only pathologists but also pathologists, and this time, the Kobe East Rotary Club commissioned the training of pathologists, which is indispensable for the future development of cervical cancer screening in Cambodia, and our foundation It became the main body and decided to carry out a long-term project in cooperation with Hyogo College of Medicine and Kobe Tokiwa University.


3.Setting up medical support project in Vietnam.
<Contents>
With the support of the Vietnam Friendship Association, we accepted a doctor from Vietnam's National Hanoi Children's Hospital to the Department of Pediatric Surgery at Kobe University, led by our Fellow Ms.Bito, and conducted a one-month training.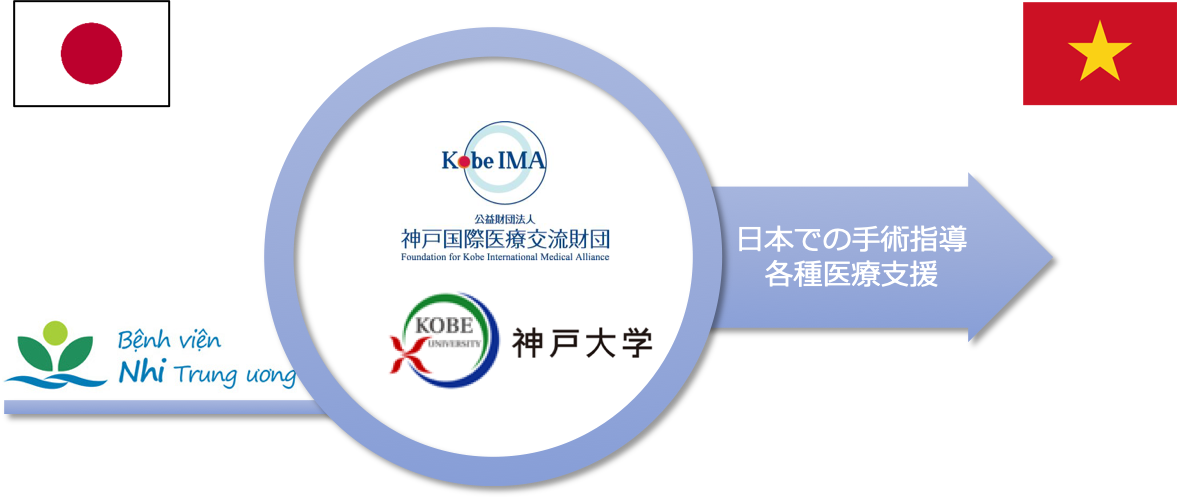 4.University of Hawaii Research Support Project
<Contents>
By launching a joint fund with our foundation, the Woman Sapport Center of Hawaii, and the Honolulu Foundation, and donating this fund to research at the University of Hawaii in the fields of gynecology and obstetrics and gynecology, we will advance medical care in Hawaii and the world. To contribute.


5.Medical Tourism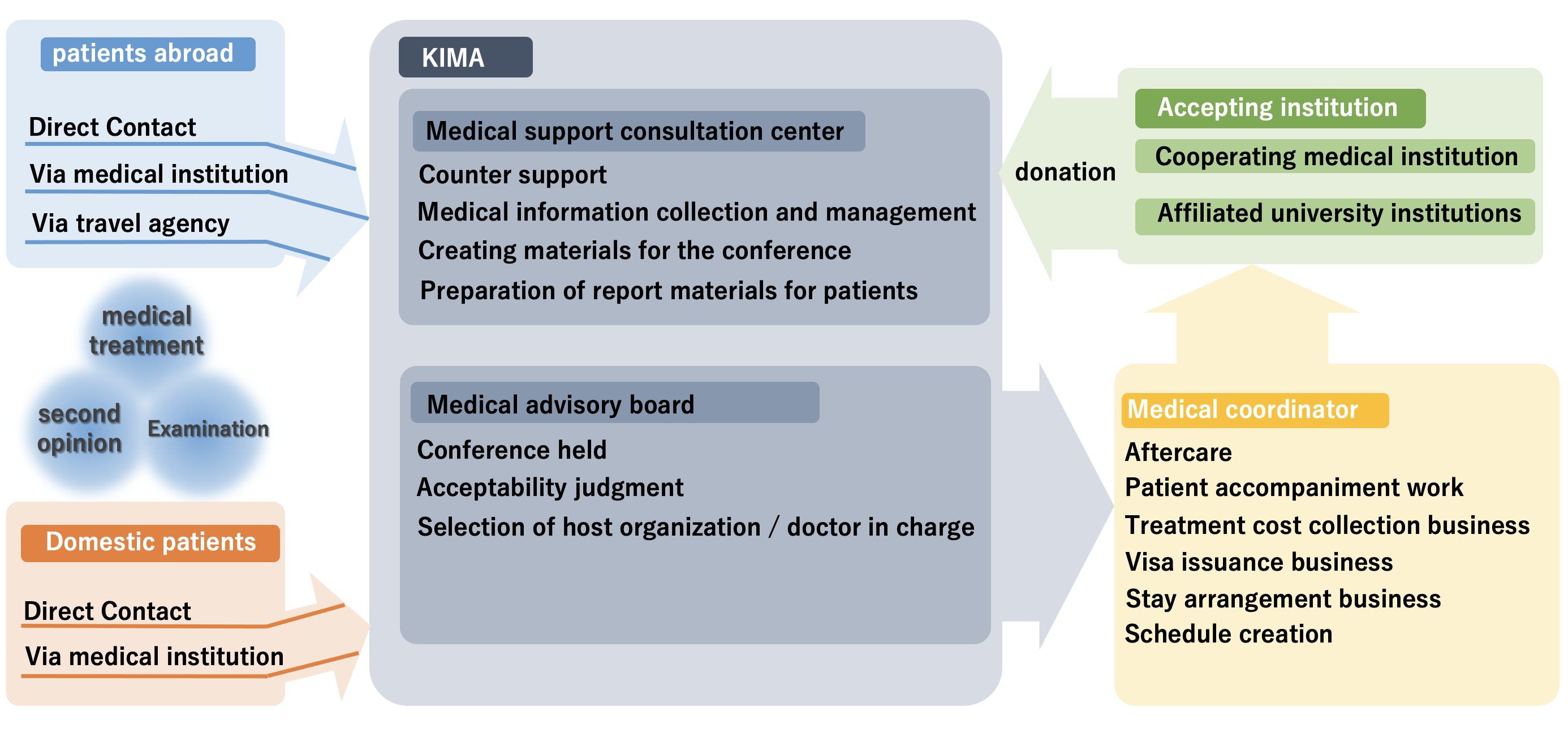 For more information, please contact us by inquiries.
Contact us>>
■Medical Equipments Developing Business
Hearing development ideas to medical professionals, and conducting marketing research such as market analysis between the medical device development coordinator and the foundation.Information on projects that can be commercialized will be provided to supporting companies at the medical device development matching exchange meeting.After that, we will support companies with a desire to develop until the commercialization of this project.